~ Welcoming Members Since 1984 ~
Welcome to the May Main Meeting Report

Tonight Alex was at the Lenovo Tech World Conference in Beijing as a guest of Lenovo and joined us via Skype with Matt Codington,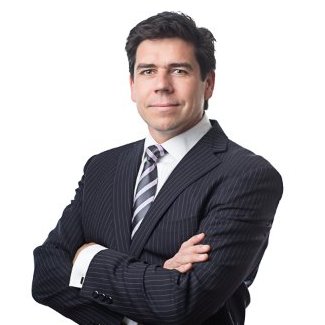 Managing Director, Lenovo Australia and New Zealand. read more..
* * * * *
Welcome to our April 2015 Main Meeting.
Tonight Alex introduced us to the new MacBook, the new Samsung 7, probably the world's thinnest physical hard drive. We look at the new deals from Amaysim and Boost and the latest beta release of Windows 10. read more...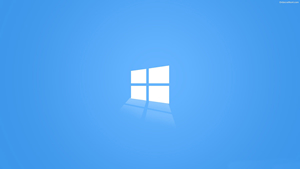 * * * * *
Welcome to our March 2015 Main Meeting.
Tonight the Sydney PC User Group hosted Kevin Greely, Channel Manager for Parallels Australia and New Zealand, who paid us a visit to show how we can run Windows on Apple Macintosh machines. He started with a run-down on the operating systems available. read more...
* * * * *
Welcome to our February 2015 Main Meeting.
Tonight we held our AGM and we now have a new committe member, Michael Smith and a new life member, John Lucke.
After which we had two presenters.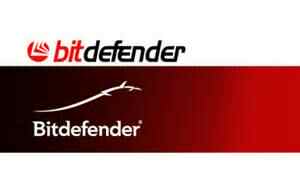 BitDefender with the their "Box", a hardware devise to protect the smart devises in your home

and Armourcard, this Australian designed invention to protect your credit cards against illicit scanners by actively jaming their signal. read more...
* * * * *
Welcome to our January 2015 Main Meeting.
To start the year off we had Anuraag (Anu) Mohan, Boost Mobile's General Manager of Digital, Platforms & Engagement to give us an entertaining and informative talk about Boost Mobile and its unique place in the mobile phone industry.
* * * * *
Welcome to the November Main Meeting 201. Our last for 2014
Our final guest for 2014 was Michael McKinnon from AVG Technologies with a presentation on crypto-lockers, shopping scams and some of the great AVG Technology offerings to combat them, a good number of which are free.
* * * * *
Welcome to the October Main Meeting
Tonight Alex took the stage to give us a run down on five major products he was reviewing.


* * * * *
The Sydney PC User Group is 30 years old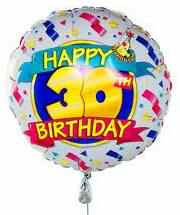 and this month we had a birthday party to celebrate.
Club President, Roger Foulds and Australian Seniors Computer Club Association President Nan Bosler OAM opened the celebration.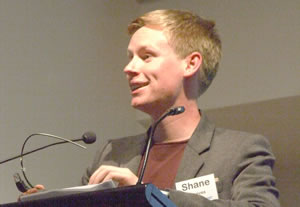 Then Shane Treeves, Senior Communications Associate, Google Australia and New Zealand took the stage to give us a comprehensive look at Google.
* * * * *
Welcome to the August Main Meeting 2014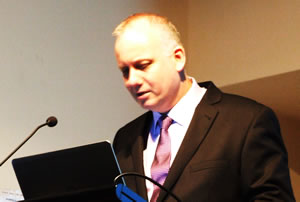 For the August Main Meeting, Derek Austin returned show us Nuance PDF Converter .
Last month Derek Austin had wanted to present Dragon Dictate and Power PDF but he decided that Dragon deserved a night to itself.
So tonight we welcomed him back to devote the night to Power PDF, Nuance's answer to the Portable Document Format (PDF) problem. read more...
* * * * *
Welcome to the July Main Meeting 2014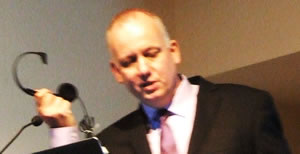 Derek Austin from Nuance returned with Dragon Dictate 13 for the July Main Meeting.
We were recipients of the first public demonstration of version 13 in Australia and before Dereck
we had a surprise presentation of a wonderful new Australian invention, the eButton. read more...