Whats On
Our Ju
ly

Main Meeting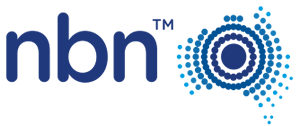 Our special guest presenter this month is Michael Tyler, the NBNco Community Affairs Manager.
The National Broadband Network is constantly in the news as the rollout gathers ever faster pace, with ever more homes finally able to get connected, and millions more continually coming online until 2020.
With a multi-technology mix of FTTP, FTTN, FTTC and fibre to HFC pay TV connections, as well as satellite and wireless, the NBN network takes advantage of the best technologies in each area to bring broadband to everyone.
Michael will give us an introduction to the NBN, what it means for you, how you connect to it and when you can order a service over the NBN. He will also touch on a few things you should consider in selecting an NBN service, and how you can find out more information.
It promises to be a fantastic presentation and invaluable insight into how NBNco is building the network that delivers on the potential we've all been promised the 21st century is bringing to us all.
We'll also have our usual segments - news, consumer reports, interesting websites, new gadgets, Q&A and our regular monthly raffle prize.
See you on Tuesday, 25 July, for another great Sydney PC and Technology User Group main meeting!